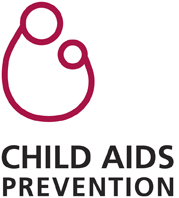 Child AIDS Prevention
One dose. One dollar. One life saved.
Working together to prevent mother-to-child transmission of HIV/AIDS in Africa
Child AIDS Prevention Project
With a goal of eliminating pediatric AIDS in Africa, The Child AIDS Prevention (CAP) project is designed to encourage Rotarians to work together to raise funds for
• Education and training
• HIV testing
• Counseling
• Life-saving drugs
FACTS
Each year, over 2 million HIV-infected pregnant women give birth to 700,000 HIV-infected infants.
The life expectancy of infected babies is three years. A single does of nevirapine given to the mother and infant could prevent 350,000 infant infections each year.
How can you help?
Please join our effort to prevent mother-to-chid transmission of HIV/AIDS in Africa and save lives.
• Donate to Los Altos Rotary AIDS Project
• Give a CAP presentation at your Club
• Make presentations to other Rotary Clubs
• Start a local community project
Hope for the Future
Our goal is to raise enough money to prevent 350,000 infants in Africa from contracting HIV/AIDS
• $50 Provides HIV testing for 25 women
• $100 Provides counseling for 50 women
• $500 Treats 500 HIV-infected pregnant women

Your support will help save lives.
---
Home | Los Altos Rotary AIDS Project | The Los Altos Story | Child AIDS Prevention | HIV/AIDS Book Distribution | Programs | What's New | AIDS Facts | How You Can Help | Contact Us
© 2009. Los Altos Rotary Club. All rights reserved.